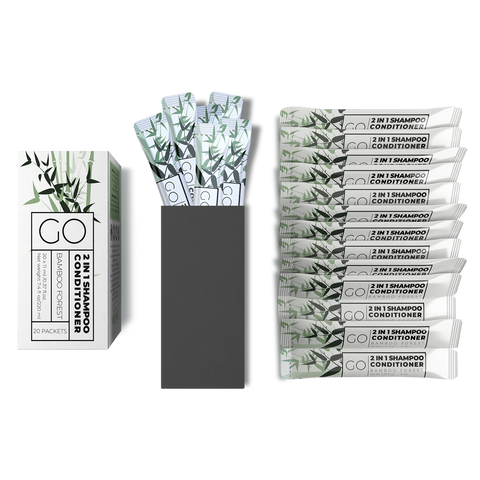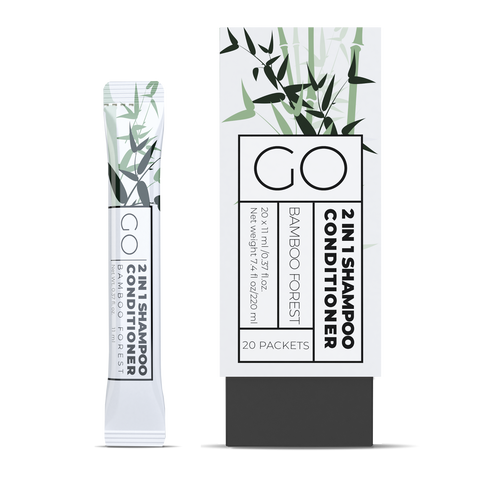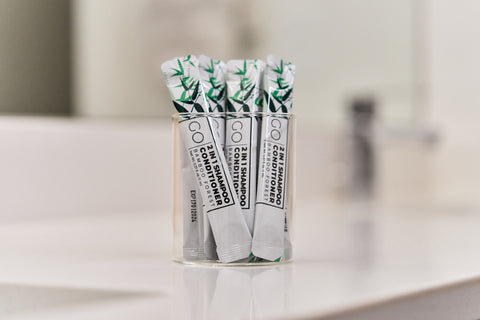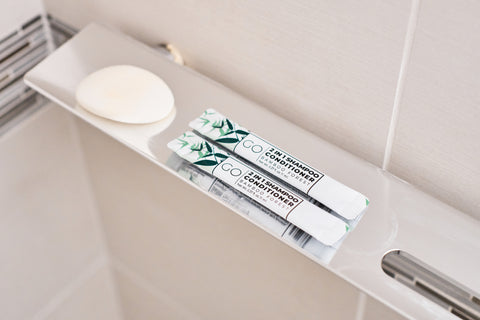 The days of lugging your shampoo and conditioner with you are over. Now you can take the perfect quantity you need, without the added weight. Your hair gets the product it deserves, and you get the space you relish. 
2 in 1
Travel Size ✈️
Hydrating Formula
Multiple Sizes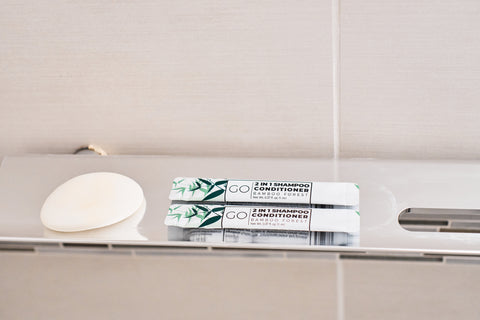 The Go Essentials travel size 2 in 1 Shampoo and Conditioner functions both as a shampoo and conditioner, simultaneously cleaning and conditioning hair in all in one step.
Prepare for your weekend adventures, camping trips, and vacations with no hassle! You can conveniently slip them in your pocket, purse, toiletry kit, or carry-on for clean and fresh hair anywhere!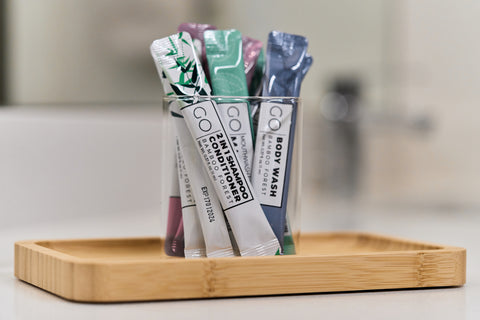 The custom Sulfate Free formula will leave your hair shiny and manageable plus smelling great! Not tested on animals and dye free.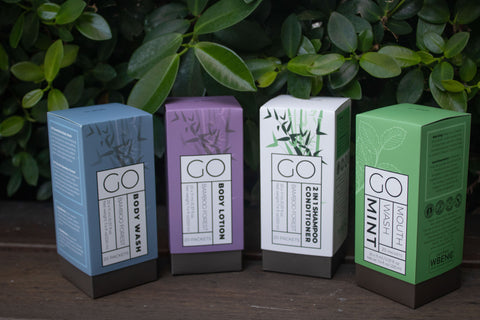 Each purchase gives you 20 individual packets of GO Essentials Travel Size Lotion, enough to last through your travels and date nights. Our single-use body and hand lotion travel packets come in compact, leak-free, and robust packaging and are great for personal use and for professional use.